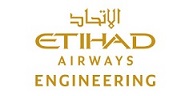 Synopsis
In Etihad The Aircraft Engineer is responsible for removal, installation repair, modification and visual inspection of components\systems installed on Aircraft, Engine or APU and certification of his own work or the work of others (as listed under the Airframe Capabilities List of MOE 1) in locations identified in MOE by using all applicable current technical data 
Accountabilities
•     Certification of work performed on components\systems of Aircraft, Engine and APU, after verification that tasks are completed in accordance with the approved maintenance data.
•    Certifies own work and work of others after having verified task has been performed in accordance with current company procedures.
•    Ensures maintenance is performed to the highest standards and in accordance with all relevant current technical data e.g. instructions laid down in the respective Aircraft manuals, Engineering instructions or Engineering order.
•    Completes all Aircraft documentation accurately and in a timely manner.
•    Supervises technicians on all aspects of maintenance carried out on an Aircraft.
•    Raise technical requests to Engineering and provide all relevant data for repairs/instructions not within the current maintenance data.
•    Ensures all maintenance performed on designated Aircraft is completed as per company procedures, documented and communicated to C-Certifier.
•    Report immediately to C-certifier when encountered with certain maintenance tasks that may potentially cause delay.
•    Displays a professional attitude and ability to communicate clearly and effectively.
•    Meet targets and deadlines as set by the check manager and communicate any potential delays.
•    Demonstrate required knowledge EYEng Safety Management System and Quality procedures at all times, as well as GCAA/EASA/FAA Part-145 requirements.
•    Ensures an effective and consistent approach to setting promoting and delivering discipline within the work place, including safety, housekeeping, tool control and progressive card signing
Education & Experience
•    High school leaving certificate /or Education to University /college degree with Valid Aircraft License UAE GCAA or EASA License and  
•    Apprenticeship with Airline or 145 organization or equivalent organization OR 
•    Aviation based Diploma.
•    Must hold authorization of minimum one current EYEng Aircraft type with minimum 1 year of certifying. 
•    Must have a minimum of 5 years of experience in Aircraft maintenance out of which 3 years in a base maintenance environment.
About Etihad Engineering
Etihad Engineering is a part of ADQ, offering industry leading aircraft maintenance and engineering solutions including airframe maintenance, component repair, overhaul services and technical training, with a team of around 2,000 professionals from around the world. We have vast experience on Airbus and Boeing aircraft, delivering an extensive range of services such as advanced composite repair, cabin refurbishment and component repair. We are spearheading Abu Dhabi's vision of being a global aerospace hub of the future and playing a crucial role in supporting economic growth and diversification in the United Arab Emirates.